Post by leaf on Aug 2, 2018 21:39:36 GMT
Cat Name: Sootkit->Sootpaw-Soot-(To be chosen by Moonstar)
Rank: Kit
Gender: Female
Clan: Shadowclan
Appearance: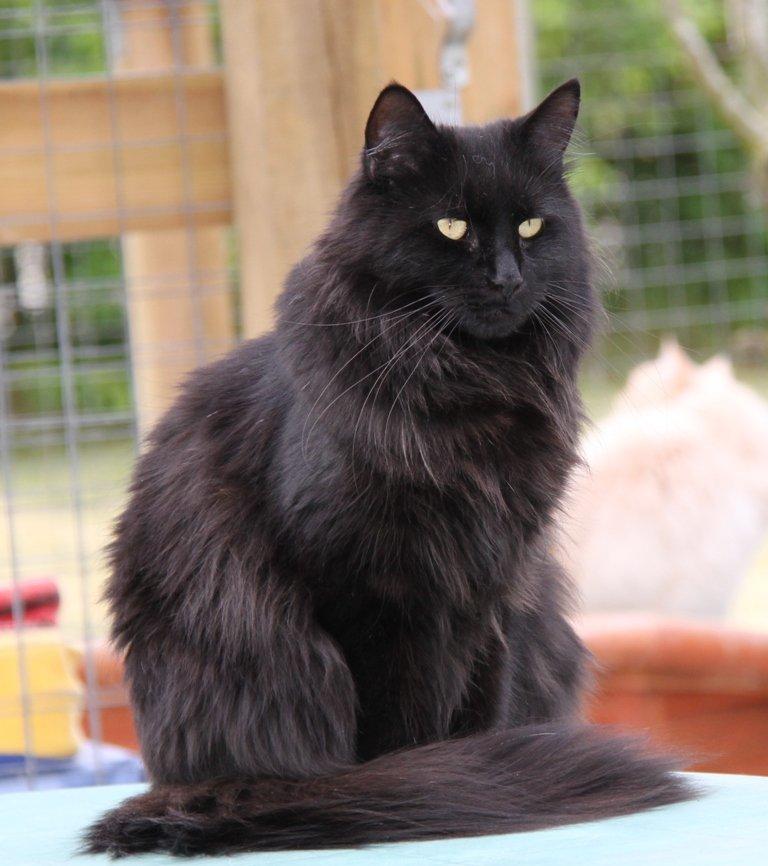 Sootkit takes after her mother. She has long shiny black pelt with a bushy tail. Her pelt is thickest around her stomach and back which helps in Leafbare more than you really think. Thou Sookkit's cute black nose and long whiskers make her kinda adorable. However, one stare from piercing yellow eyes will make you think otherwise. They always seem distant and more or less out of reach from the world. Her large ears are keen for hearing the slightest sounds. She may not be the largest kit in her mother's litter but she does largest paws and claws of it.
Personality:
Sootkit is the most antisocial of her family. She doesn't care for her siblings at all but loves her mother with a burning passion. She dislikes being treated better than the other due to bein
g a kit of leader and just wanted to be treated as a normal kit. Because of this, she likes to be alone or just with her mother and nothing more. She hates being bossy around by her siblings or other kits d with a passion and as much as she is passive. Sootkit will attack and she will bite no questions asked. In truth, She just wants to make her mother proud and grow up without any kit to leader bais. Fair warning to thought how truly get under her skin, she can brutal and ruthless kit.
Family:


Mother: Moonstar
Father: Ottersplash
Siblings: Tigerkit, Crimsonkit